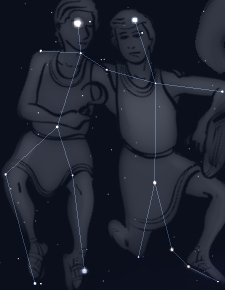 If your child is born and their Sun and Mercury is in #Gemini like Lauryn Hill, Prince,Bob Dylan Andre 3000,Jadakiss, Paul Mccartney then you have a good idea as to what direction to send them in that would prime them for success.
Like I said before one time, If you're not a #Gemini you might as well forget about that communications degree.
Gems are wired for that. Even if the show host or commentator is not a solar #Gemini, they likely will be a #Taurus with Mercury or Venus in #Gemini.
IF you're an NFL guy, the guy who runs his mouth on the NFL network all day long Brad Nessler= #Gemini.
Almost all of your sports announcers , narrators are Gemini's. Mike Breen, Marv Albert, Morgan Freeman, Keith David. If you're a Yankees fan, Ken Singleton is a #Gemini too. #Gemini being a personal sign is a sign of YOUTH.
Notice how Johnny Depp,Lenny Kravitz,Prince,and many other Gems look younger than they are You have a book , or scripts you wanna write that you've had on the back burner.
Now it's time to use that thoth NRG #Gemini Twitter is probably gonna be very active. Sun in #Gemini.Mercury and Venus in #Gemini conjunct Jupiter in #Gemini. Moon trine Jupiter.
http://astrochologist.tumblr.com/post/50998534972/gemini-musings-of-the-day-astrochologist